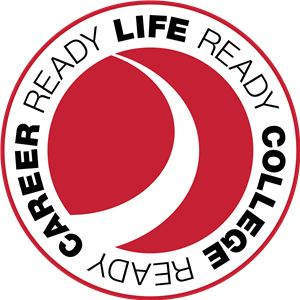 High School District 214 believes students should not be reduced down to, or defined by, a single test score.

Standardized test scores – traditionally used as the primary college and career readiness indicator – do not always provide an accurate representation of our students' potential. Like the global economy, today's students are driven by ideas and innovations.

In the spring of 2015, District 214 – in partnership with AASA, The School Superintendents Association – launched new research-based metrics to more appropriately assess whether students are college ready, career ready and life ready.

The national initiative, Redefining Ready!, includes indicators that have been developed from research by world-class organizations and that more accurately reflect the educational landscape of the 21st century. Multiple metrics include Advanced Placement courses, Algebra II, early college credits, industry credentials, attendance, community service, among others.

Students learn in a variety of ways. They should be able to demonstrate readiness in a variety of ways.

Learn more about Redefining Ready! by visiting www.redefiningready.org
Redefining Ready! Indicators
College Ready Indicators

Students are College Ready if they meet either the academic indicators OR standardized testing benchmarks listed below.

Academic Indicators

GPA 2.8 out of 4.0 and one or more of the following academic indicators:

Advanced Placement Exam (3+)
Advanced Placement Course (A, B or C)
Dual Credit College English and/or Math (A, B or C)
College Developmental/Remedial English and/or Math (A, B or C)
Algebra II (A, B or C)
International Baccalaureate Exam (4+)

Standardized Testing Benchmarks (minimum score)

SAT Exam: Math (530) | Reading and Writing (480)
ACT Exam: English (18) | Reading (22) | Science (23) | Math (22)
College Readiness Placement Assessment (determined by post secondary institution)

Additional Factors that Contribute to College Success

Earning As, Bs, Cs; FAFSA/Alternative Application completion; enrollment in career pathway course sequence; college academic advising; participation in college bound bridge programs; senior year math class; completion of a math class after Algebra II.

Career Ready Indicators

Students are Career Ready if they have identified a career interest and meet two of the behavioral and experiential benchmarks listed below. In addition, students entering the military upon graduation must meet the passing scores on the Armed Services Vocational Aptitude Battery (ASVAB) for each branch of the military.

Career Cluster Identified and two or more of the following benchmarks:

90% Attendance
25 hours of Community Service
Workplace Learning Experience
Industry Credential
Dual Credit Career Pathway Course
Two or more organized Co-Curricular Activities

Life Ready

Being Life Ready means students leave high school with the grit and perseverance to tackle and achieve their goals.

Students who are Life Ready possess the growth mindset that empowers them to approach their future with confidence, to dream big and to achieve big.

Our nation's schools provide social and emotional support and experiences to equip students with the Life Ready skills they will need for success in their future.