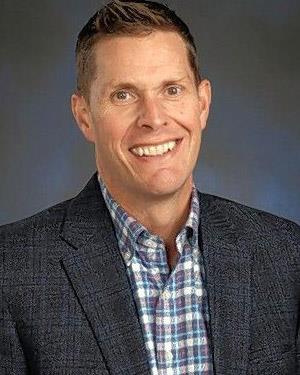 Phone: (847) 718-4810
Email:
Degrees and Certifications:
Dr.

Heath McFaul

It is with sincere enthusiasm and gratitude that I introduce myself as the new Principal of John Hersey High School. It is truly an honor and a privilege to join this remarkable learning community, and I am excited about the journey that lies ahead.

The unwavering dedication of our entire staff has proven instrumental in shaping the academic trajectory of young adults. Each person plays a critical role in continuing to build upon the history of excellence John Hersey High School has for producing world-class learners. Classroom settings are enriched through the tremendous support of our school community, as we continue developing new and innovative ideas that ensure all students are equipped for success in a rapidly changing world.

Beyond the traditional walls of academia, we provide exceptional opportunities for engagement. I urge our young adults to explore the extensive range of extra-curricular activities and athletic programs designed to provide a rich platform for growth, leadership and connection. There truly is something for everyone.

I am a strong advocate for building relationships among students, parents, teachers and staff. Open communication and respectful understanding are the cornerstones of a thriving learning community. I am committed to creating an atmosphere where everyone's voice is heard, ideas are respected, and connections are nurtured.

Thank you for your warm welcome, and I look forward to building upon the foundation of success John Hersey High School is known for. Here's to an extraordinary year filled with growth, achievement and opportunity for all.