Return to Headlines
High School District 214 welcomes Michael Happ as new Executive Director of the D214 Education Foundation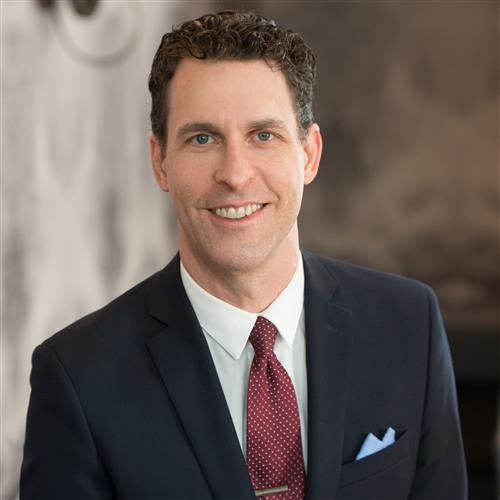 Published: January 28, 2022
High School District 214 welcomes Michael Happ as new Executive Director of the D214 Education Foundation, which provides funding, secures resources, and promotes partnerships that support student success and innovation.
Happ brings to the Foundation 21 years of nonprofit experience, including eight years in full-time fundraising. His nonprofit experience includes work in education, the arts, conservation, social service and faith communities. He has worked in roles ranging from financial and administrative direction to staff training and campaign management.
Among his fundraising achievements are raising more than $11 million for the new Robert Crown Community Center in Evanston, $9 million for Saints Faith, Hope & Charity Catholic Parish in Winnetka, and $4 million for Christ the King Parish in Beverly. He also trained the leadership team and crafted the launch strategy for a $300 million global campaign for Lions Clubs International. His other campaign beneficiaries include the Dubuque Museum of Art and American Farmland Trust.
Throughout his career, Happ has worked to unite broad coalitions including elected officials, business leaders, government agencies, and nonprofits. "We are pleased to bring aboard a leader who combines Michael's fundraising expertise with the kind of coalition-building talent that will well serve the Foundation and, by extension, so many District 214 students," said Foundation Chair Tom Munz.
Superintendent David R. Schuler added, "Michael brings to his new assignment not only a clear understanding of how vital the Foundation is to creating additional opportunities for our students but also a well-designed set of ideas about the ways in which we can build on the Foundation's record of success."
Among its many projects, the Education Foundation provides annual scholarships, fund tens of thousands of dollars in early college credit through the support of Advanced Placement tests for students who cannot afford the fees; bolsters the business dreams of standout entrepreneurial students; and supports the innovative Next Generation Pathway to Completion program, which uniquely supports students who become the first in their families to attend college. The Foundation's work, always a key element of student success, is more vital than ever, as fully one-quarter of all District 214 students are from families in economic need.
To donate and/or support the efforts of the D214 Education Foundation, please go to: 214foundation.org